Pink Grand Slam Servers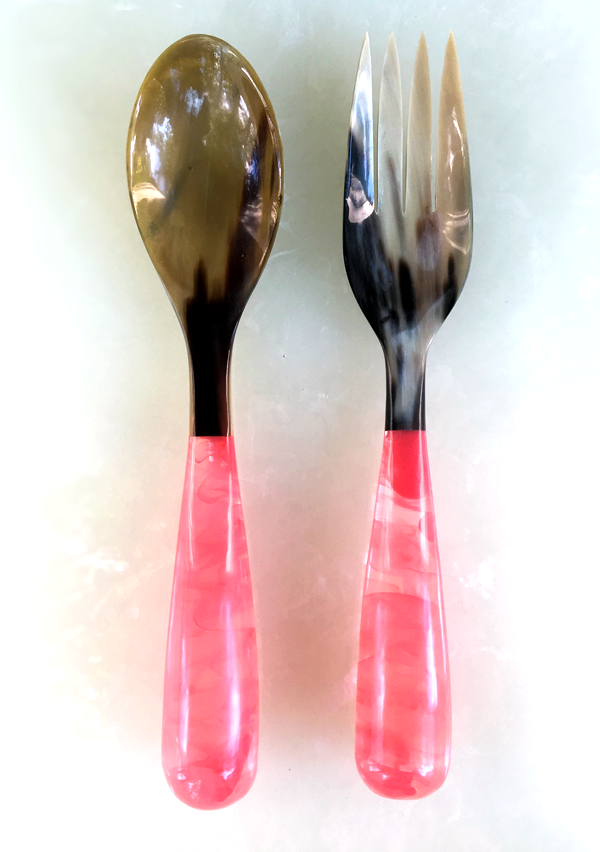 Pink Grand Slam Servers are truly a game winning home run….and no home should be without them. They are fun, colorful and unlike any other Salad Servers….handcrafted, with colorful resin handles and serving ends carved from reclaimed water buffalo horn. At more than 13 inches in length the Grand Slams are bold conversation pieces….great for entertaining or as very special hostess gifts. They come in an array of colors including: White, Blue, Light Blue, Teal, Celadon, Lavender, Pink, Orange, Yellow, Grey, Charcoal, Tortoise and Black and White "Chanel". However, please remember, each is uniquely hand crafted and requires similar care…no dishwashers.
Dimensions: 4 x 4 x 14 in
* Duties and shipping already included.